Park Avenue Salon and Spa
Experience an adventure in relaxation and beauty..

.
Our experienced staff will help you determine the best services for your needs and deliver the kind of quality and value you expect from a professional salon and spa.

Check out our complete service menu below to get a feel for what we do. Please note that all service pricing is determined by hair texture, density, length and level of stylist.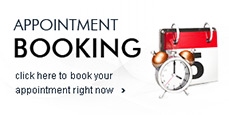 Cutting

Women's Cut

Wash, scalp massage, blow-dry and style

$35, $42, $44, $50

Men's Cut

Wash, scalp massage, blow-dry and style

$27, $29, $31

Student Cut (girl's age 11-17)

Wash, blow-dry and style

$30-$45

Student Cut (boy's age 11-17)

Wash, blow-dry and stye

$20+

Child's Cut (age 10 and younger)

Wash, blow-dry an style


$20+

Styling
$30

Blow Out with flat iron or curling iron

$40
Color and Highlights

Ombre/Balayage

The latest trend in hair color...blending one color into the next for amazing effects.

From $117+
Consultation Recommended

Toner Application

Partial or full application that adjusts color and adds shine.

$24

Corrective color

OOPS! We've all had them....the occasional mishap with our color or the illusive color we have seen in that magazine that we just cant seem to achieve.
Maybe we can help. Our team of professionals are here to share their experience and talent to correct or create that perfect color. Please be aware that corrective color is not an exact science. It demands time and patience. We may even need to to reschedule you in the near future to tweak and define.

Consultation a must! $104+

Root Color

Professional hair application using Aveda color.

From $64

Double Process

A two step process that involves lifting or removing color and then applying the perfect desired shade.

From $122

Partial Highlight or Lowlight

Go from Fall to Spring and Winter to Summer with a different look each season. High or low lights will be strategically placed on half of the head for a one of a kind, customized application.

More than one color will be charged accordingly.

From $74

Full Head Permanent Color

After consultation. full head hair color will be applied to roots and ends. Pre- color or additional color may be needed depending on hair length and texture

From $82

Full Head Highlights or Lowlights

Choose from a full head of high or low lights to create the perfect look with professional products that will also condition the hair. Be creative. Allow your stylist to recommend the latest trend that will suit every individual taste and age.

Price adjusted for multiple colors.

From $92

Foilage

Foilage is a unique style of application where color is applied with a balayage technique combined with foil.

We recommend a consultation to provide us with the proper time allotted to perform this service along with an estimate of cost for you.

Shaft to ends hair color

This service is sometimes used when natural hair color is grown out with color or highlights on the shaft to the ends. Color is then applied to match the root area.

Extra color may be needed depending on the length and thickness of the hair. This will result in the total price as we as of our services are ala carte
Perming Effects

Permanent hair curling and texturizing for all hair types.

Perming techniques

Please call for consultation.

From $85
Hair Texturing
Quality texturing services and products for beautiful hair.

Brazilian Blowout

This treatment actually improves the health and condition of the hair by creating a protective layer around the hair shaft to eliminate frizz and smooth the cuticle.
The end result is smooth, healthy, frizz-free hair with radiant shine!
No down time! The minute you leave the salon, you can wash and air dry your hair, workout, put your hair in a ponytail or clip and it will be smooth, frizz-free and radiant! Results last up to 12 weeks.




Call salon for pricing.
Halo Professional Hair Extensions

In order for you to get the best results with Halo Pro extensions we have put together the do's and don'ts for maximizing the amount of time you will have your extensions and also the best condition of your natural hair

Halo Pro tape in extensions are a permanent method of adding length and volume to your hair in under an hour. Halo Tape-ins are attached to your natural hair using medical grade adhesive that can be easily removed and reapplied every 4 – 8 weeks

-Sleep with your hair in a soft low braid (or ponytail if you don't braid)

Halo Professional Tape-in Extensions

Halo Pro tape in extensions are a permanent method of adding length and volume to your hair in under an hour. Our tape in extensions are attached to your natural hair wth a medical grade adhesive that can be reapplied every 4-8 weeks

Create the perfect color combination with our 19 original colors. Halo Pro tape in extensions quickly transform your hair without the time consuming and harmful effects of bonding, sewing, and gluing.

Halo Pro extensions also have the best selling balayage blends in the industry

Pricing and Details will be explained at consultation.
Other Hair Services
Other hair services to make you look your best.

Shine Gloss (stand-alone service)

Extend color and add glossy shine to enhance hair quality without affecting the color/tone of your hair! Enjoy the gloss application followed by a shampoo and blowout!

$47

Shine Gloss (add on)

Extend color and add glossy shine to enhance hair quality without affecting the color/tone of your hair!

$27.00
$18

Botanical Treatment

Essential full care for truly beautiful hair - and a spa for your senses. Treat yourself to Aveda's 99.9% naturally derived Botanical Therapy treatments for the hair and scalp. These salon treatments could be added to a hair cut or color service or as a stand alone treatment. Choose your therapy from the following benefits; scalp balance treatment, scalp detox treatment, hair moisture treatment, hair repair treatment, hair and scalp treatment and treatment for thinning hair.

$27 add on
$47 Alone
Makeovers
Bring out your inner beauty with a makeover by our artists.

AVEDA Make Up Application

Transform or enhance your look with a makeover from a licensed technician.

$50 - $65
Special Occasion Services
Complete bridal party services and group treatments for special occasions.

Bridal Hair and Make-up Services

Make it a day to remember with a truly professional bridal hair styling service or make-up service. Our expert staff stays on top of the latest bridal styles to provide you with a plethora of amazing options to match your wedding style. From classic to contemporary, formal to casual, we can create a wonderfully polished look for your blessed event.
A scheduled trial is suggested to achieve the desired look for that special day.

from $65

Bridal Party Hair Styling

Bridal party hair services are designed to give your bridal party a beautiful, consistent look for that big day. We will make sure to accentuate the beauty of your bridal party and complement your dresses, shoes and accessories, while making sure the spotlight stays on the bride for her special day.

from $65
AVEDA Facials
Why AVEDA skin care? Proven to perform- clinical results,AVEDA heritage, green chemistry, functional aroma blends, professional treatments, social and environmental responsibility. Thats why.


Perfecting Plant Rejuvination

This professional facial treatment helps re-texturize skin; smooth fine, dry lines;refine the look of pores; and restore radiance. Safe for acneic skin conditions, the Perfecting Plant Rejuvenation can be performed as a standalone treatment or added to any other facial treatment any time skin needs the exfoliation and radiance benefits microderm procedure with less of the associated redness and irratation.

30 min/$79
add on/$29

Restorative Eye Treatment

Minimize fine lines, puffiness and dark circles with an Ayureveda -inspired treatment focused on the delicate eye area.

$27 Stand Alone
$12 Add On

Tulasara/Botanical Facial Treatments

Dry, oily, aging, uneven, sensitive, and acneic skin conditions and eye concerns can all be addressed with a customized Tulasara facial treatment. After a thorough consultation, your skin therapist will provide the best combination of products, personalized Aveda aromas and techniques and design a customized treatment that will move your skin toward balance and reveal its natural beauty. Go beyond and energize the look of your skin with a professional facial treatment that helps smooth skin texture and reduce the appearance of lines and wrinkles and pore size while significantly increasing radiance-all with less visible redness and irritation than a microdermabrasion procedure.



90 minutes/$102
Customized facial with 30 minutes of intensive work on one area of focus or additional work on a second focus

60 minutes/$77
Customized facial with 20 minutes of intensive work on one area of focus

30 minutes/$52
Customized facial with work on one area of focus;most effective in a treatment series


Dual Exfoliation

The Dual Exfoliation is Aveda's latest advancement in non-invasive, skin-renewing treatments. Using innovative techniques, this treatment combines Aveda's naturally derived mechanical and biochemical exfoliation methods into one powerful service that transforms and rejuvenates the skin through the process of dual exfoliation. The treatment delivers immediate, visible results in improved skin texture and radiance; smoothed appearance of fine, dry lines; and refined pores, revealing fresher, younger-looking skin.

90 minutes/$127

60 minutes/$102
Park Avenue Specialty Facials

Nature's Stone Ritual for the Face

Just as our hot stones are therapeutic for the body, this specialized ritual focuses on the face and decollate. This treatment will rejuvenate your skin, while energizing blood flow to the face, neck, decollate and shoulders. This experience also includes massage to arms, legs and scalp.

$95
$1/minute
$10
AVEDA Nail Services

Treatment that cares for the hands, specifically addressing dry, aging skin, rough cuticles, and nail health using AVEDA products.

AVEDA Essential Manicure Ritual

$29

AVEDA Spa Manicure Ritual

$39

AVEDA Essential Pedicure Ritual

$47

AVEDA Spa Pedicure Ritual

$64
Park Avenue Nail Services
Our Park Avenue manicure and pedicures are done with our very own Park Avenue scrub and moisturizer.

Park Avenue Essential Manicure

$27

Park Avenue Essential Pedicure

$45
$37
$62

Gelish Polish Manicure

This gel polish provides the ultimate long lasting, LED quick light cured, chip-proof manicure. Nails will have a super shiny high gloss finish done with over 100 high fashion colors, that can last for up to 21 days!
Basic manicuring of the nails on hands or feet included.


$42



Chocolate Manicure

Treat yourself to this sweet chocolate manicure!

$35

Chocolate Pedicure

Enjoy this luxuriously delicious chocolate pedicure!

$62

Seasonal Manicure

Keep an eye out for our seasonal nail services. Featuring the luxurious products of MakeScents, our seasonal products range from chai to strawberry to pumpkin and beyond!

$35

Seasonal Pedicure

Keep an eye out for our seasonal nail services. Featuring the luxurious products of MakeScents, our seasonal products range from chai to strawberry to pumpkin and beyond!

$62

Nature's Hot Stone Manicure

This amazing service utilizes smooth tumbled stones which are heated and used to massage your arms and hands. Experience the relaxation of a spa manicure AND the healing power of hot stones. (Polish is not included in this service but can be added on at the time of booking)

$35
$45 w/polish add on

Nature's Hot Stone Pedicure

This amazing service utilizes smooth tumbled stones which are heated and used to massage your calves and feet. Experience the relaxation of a spa pedicure AND the healing power of hot stones. (Polish is not included in this service but can be added on at the time of booking.)

$62
$72 w/polish add on
Nail Service & Skin Care Upgrades

Reflexology foot soak

Reflexology is a form of acupressure which employs your body's hidden meridians and pressure points to direct healing energies and promote healthy organ functioning.This treatment is performed in a pedicure chair or can be added to your favorite pedicure service!

$40 alone
$30 add on
$20

French Polish Application (Add On for Essential or Gelish Polish)

A beautiful French manicure perfectly executed. From cool, neutral to warm shades available to match, neutralize or accessorize your skin tone.



$15

Customized Heel or Callus Therapy

Products are applied for deeper exfoliation on tough calluses. This treatment smooths, hydrates and softens the skin on your heels, feet and toes.



$15
$10

Anti-aging Exfoliation for Hands

$15

Paraffin

Paraffin will leave your skin soft and supple and is made with 100 percent natural plant-based emollients and pure essential oils.

$15

Intensive Hand & Arm Treatment

$15

Hot or Cold Stones for Hands or Feet

$15
$15
$15

Scalp/Neck/Shoulder Massage

$10

Dry brushing of Hands & Legs

$10
$10
Hair Removal
At Park Avenue Spa we offer the utmost comfort,sanitation and satisfaction. Before your appointment, do not tan within 24 hours. Do not book your appointment immediately before or after your period-you are more sensitive during that time. If you are concerned of the discomfort-feel free to take Tylenol or or acetaminophen approximately one hour prior to your waxing (Do NOT take Advil). Length of hair required for waxing should be no less than 1/4"in length. We will have a simple consultation regarding any medications you might be taking currently which may affect your waxing service. Our specialists are highly trained in sanitation. We do not allow any "double-dipping" of any kind.Each individual wax area is ala-carte as the skin and hair differ from place to place on the body.

Especially for brazilian waxes, please mind your caffeine intake prior to your wax service. Caffeine can dehydrate the skin. Instead, increase your water intake prior to your waxing service.
From $65
From $55
From $85
From $45
$65
$45
$40
$75
$60
$16
$18
$18
$90
$90
Just A Guy Thing - Men's Treatment and Barber Menu
From $10

MEN'S Troegenator Beer Pedicure

Chill out and wrap yourself around this relaxing experience, designed just for men. Sink into an invigorating Troegenator™ and fresh lemon soak, followed by an earth mineral scrub and a deep foot and calf massage. Enjoy a warm neck wrap and an ice cold Troegenator ™ Double Bock while you kick back....
Cheers! (Remember to soak responsibly.)



$40
Body Rituals

Buff and Bronze

A body exfoliation is done with our own Park Avenue Salt Blast. After removal with warm towels, a faux tanner is applied to deliver an all-over bronze glow.

$67

Back and Shoulder Facial

Enjoy a luxurious, customized facial performed on the back, shoulders and neck to ease muscle aches, clean congested pores, exfoliate dry skin, and hydrate the driest sun damaged areas. Using therapeutic steam, this facial will also relieve sinus congestion, ease headaches and aid in proper drainage of the lymph system. A simple cleansing and moisturizing of the face is included for a totally relaxing experience!


$95
AVEDA Body Treatments

Smoother, softer skin texture, body detoxification and hydrated skin can all be achieved with a customized body treatment where you determine the focus. After a thorough consultation, your spa body therapist will provide you with the best combination of products and personalized Aveda aromas while performing the techniques needed to achieve your chosen focus.

AVEDA Aroma Body Polish Treatment

The AVEDA Aroma Body Polish Treatment is an exfoliating body treatment featuring customized Aveda body care products and aromas. The treatment includes an exfoliation and full-body massage, including scalp and foot reflexology techniques.

$92
MASSAGE is back at Park Avenue Salon and Spa!
Experience total relaxation with Park Avenue Salon & Spa. Customize your massage experience and choose from a variety of massage oil such as - chocolate, unscented, essential oil therapy, or Biofreeze gel
$80
$115

Deep Tissue Massage (30 min)

$60

Deep Tissue Massage (60 min)

$90

Hot Stone Massage (60 min)

$95

Area Specific Massage (30 min)

$50
$95.00
Artificial Nail Application

Park Ave Salon and Spa is very excited to announce the addition of acrylic, gel overlay and customized artwork for nails.

$25.00
$1 per minute
Artificial Nail Applications
from $35 and up
Our Policy:
Please call (717)520-0200 or click the "Appointments" link on the side bar of this page to schedule an appointment, however, walk-ins are always welcome. Appointments will be guaranteed by credit card to hold reservations for services. Kindly give 24 hour notice if cancelation is needed. Park Avenue Salon and Spa will charge half the cost of services for all no shows or cancelations shorter than 24 hour notice.
We suggest our guests arrive 15 minutes earlier than their scheduled appointments to check in to the front desk and fill out the proper forms.
If a guest is not completely happy with their color experience, it is our responsibility to make corrections or alter color immediately or as soon as schedules permit. Any color corrections that are not done immediately cannot be guaranteed.