Park Avenue Salon and Spa
Experience an adventure in relaxation and beauty..

.
Our experienced staff will help you determine the best services for your needs and deliver the kind of quality and value you expect from a professional salon and spa. Our menu has been adjusted to allow you to chose the perfect service for the perfect length of hair. This will also give a more accurate estimate on your anticipated.

NEW!!! Craft Hair Services
Experience the latest trends in color! Our new "Craft Hair" services offer the hottest "whats new" in highlights and color using Balayage, Foilage, Microfoils and Hair Painting.

Check out our complete service menu below to get a feel for what we do. Please note that all service pricing is determined by hair texture, density, length and level of stylist.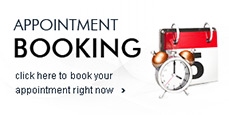 Craft Hair Sevices
Experience the latest trends in color! Our new craft hair services offer the hottest "whats new" in highlights and color using balayage, foilage, microfoils and hair painting
Classic and Traditional Color Services
Something for Everyone
we all have those situations when we don't have the extra time to get our regular color service or when our budget gets a little tight. Park Ave is providing you with a list of services where a "big wow" is provided with less time and cost. These services can be stand alone or added onto any other color service
Perming Effects
Permanent hair curling and texturizing for all hair types.
Hair Texturing
Quality texturing services and products for beautiful hair.
Halo Professional Hair Extensions
In order for you to get the best results with Halo Pro extensions we have put together the do's and don'ts for maximizing the amount of time you will have your extensions and also the best condition of your natural hair
Halo Pro tape in extensions are a permanent method of adding length and volume to your hair in under an hour. Halo Tape-ins are attached to your natural hair using medical grade adhesive that can be easily removed and reapplied every 4 – 8 weeks
-Sleep with your hair in a soft low braid (or ponytail if you don't braid)
Other Hair Services
Other hair services to make you look your best.
Makeovers
Bring out your inner beauty with a makeover by our artists.
Special Occasion Services
Complete bridal party services and group treatments for special occasions.
AVEDA Facials
Why AVEDA skin care? Proven to perform- clinical results,AVEDA heritage, green chemistry, functional aroma blends, professional treatments, social and environmental responsibility. Thats why.

Park Avenue Specialty Facials
AVEDA Nail Services

Treatment that cares for the hands, specifically addressing dry, aging skin, rough cuticles, and nail health using AVEDA products.
Artificial Nail Application
Park Ave Salon and Spa is very excited to announce the addition of acrylic, gel overlay and customized artwork for nails.
Artificial Nail Applications
Park Avenue Nail Services
Our Park Avenue manicure and pedicures are done with our very own Park Avenue scrub and moisturizer.
Nail Service & Skin Care Upgrades
Hair Removal
At Park Avenue Spa we offer the utmost comfort,sanitation and satisfaction. Before your appointment, do not tan within 24 hours. Do not book your appointment immediately before or after your period-you are more sensitive during that time. If you are concerned of the discomfort-feel free to take Tylenol or or acetaminophen approximately one hour prior to your waxing (Do NOT take Advil). Length of hair required for waxing should be no less than 1/4"in length. We will have a simple consultation regarding any medications you might be taking currently which may affect your waxing service. Our specialists are highly trained in sanitation. We do not allow any "double-dipping" of any kind.Each individual wax area is ala-carte as the skin and hair differ from place to place on the body.

Especially for brazilian waxes, please mind your caffeine intake prior to your wax service. Caffeine can dehydrate the skin. Instead, increase your water intake prior to your waxing service.
Just A Guy Thing - Men's Treatment and Barber Menu
AVEDA Body Treatments

Smoother, softer skin texture, body detoxification and hydrated skin can all be achieved with a customized body treatment where you determine the focus. After a thorough consultation, your spa body therapist will provide you with the best combination of products and personalized Aveda aromas while performing the techniques needed to achieve your chosen focus.
MASSAGE is back at Park Avenue Salon and Spa!
Experience total relaxation with Park Avenue Salon & Spa. Customize your massage experience and choose from a variety of massage oil such as - chocolate, unscented, essential oil therapy, or Biofreeze gel
Hempfield CBD Services
Hempfield Botanicals embraces that wellness is the foundation for living a full and vibrant life. Our company creates all-natural, THC-free CBD (cannabidiol) products to help people find relief from pain and inflammation, sleep problems, anxiety, headaches, lack of energy, and more.
Our formulations contain whole-plant hemp CBD extracts sourced from sustainable farms in the United States. Unlike many other manufacturers, we make our products in a food-grade, quality-controlled, current Good Manufacturing Practice (cGMP) certified facility. We triple test every batch for potency, quality, and purity to ensure consistent, effective products every time.
Plus, each finished product batch is tested by Green Scientifics Labs to ensure quality and consistency. If you are interested in viewing a lab report for a specific product batch/lot, please reach out at any time. All lab reports are available upon request.
Our Policy:
Please call (717)520-0200 or click the "Appointments" link on the side bar of this page to schedule an appointment, however, walk-ins are always welcome. Appointments will be guaranteed by credit card to hold reservations for services. Kindly give 24 hour notice if cancelation is needed. Park Avenue Salon and Spa will charge half the cost of services for all no shows or cancelations shorter than 24 hour notice.
We suggest our guests arrive 15 minutes earlier than their scheduled appointments to check in to the front desk and fill out the proper forms.
If a guest is not completely happy with their color experience, it is our responsibility to make corrections or alter color immediately or as soon as schedules permit. Any color corrections that are not done immediately cannot be guaranteed.